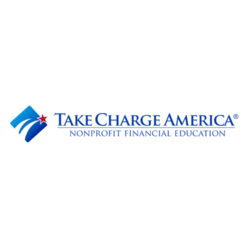 Sr. Accountant
Phoenix, AZ
$55,000.00 – $70,000.00 Annually
WHO WE ARE: Take Charge America is a nonprofit financial education and credit-counseling agency located in Phoenix, Arizona. We have helped nearly 2 million people nationwide transform their financial futures with one-on-one guidance to pay off debts, regain financial independence, and save for the future. As a nonprofit agency, our mission is rooted in providing free financial education. We offer counseling, resources and knowledge to improve financial wellbeing at the individual, household, and community levels. Since 1987, we have helped our clients manage and repay more than $6 billion in personal debts – and we have offered much-needed guidance to millions more through our public outreach and education.
THE OPPORTUNITY:
The Sr. Accountant is responsible for financial accounting, trust accounting, cash management, accounts payable, accounts receivable, and supporting external audits.
They will backup to other Accounting support positions. In addition, they will support preparation of internal budgets for the organization and external budgets for proposals. Assists on all accounting, financial reporting, regulatory filing activities of the organization, and oversees internal controls in accounting and payroll that ensure industry standards.
The Role:
Financial Accounting: Assist Controller in the following tasks. Preparation of monthly in-house financial statements, account analysis, maintaining detailed work papers of key general ledger accounts, daily cash activity in bank accounts, monthly preparations of document support and/or requested work papers for CPAs for annual for audit. In addition, provide financial information as required to comply with all legal and statutory requirements.
Budget Preparation: Support Controller in preparation of annual agency budget and budgets required for grant proposals and new projects in coordination with key staff.
Accounting Processes: Prepare and review journal entries and work with accounting staff to ensure accurate and consistent coding of general ledger accounts. Daily maintenance of cash receipts entries to the general ledger through the bank reconciliation module. Weekly, reconcile the general checking account and at month-end. Support Controller in the accuracy of the information input to all accounting systems. Trust Accounting. Daily prepares and transmit wire transfers between the main Arizona trust account and all other state's trust accounts. Also, monitors positive pay transactions on main trust account and uploads cleared trust checks (from the bank) to Enterprise database Accounts
Payable:
Backup for Accounts Payable Specialist in issuing checks, invoice processing, and other miscellaneous duties regarding vendor payments.
Payroll Processing: Backup for the Payroll specialist in processing the biweekly payroll by inputting documented changes to employees' files, reviewing timesheets, etc. In addition, when payroll is prepared by the Payroll Specialist and in the absence of the Controller, reviews payroll to documentation prior to payroll being sent to the provider for processing.
Contribution Specialist Functions. Provides backup to this position in performance of the daily tasks required during absences of this employee. Payments Specialist Functions. Provides backup to this position in performance of the daily tasks required during the absences of this employee.
Fixed Asset Maintenance. Maintain Sage FAS (fixed assets) date base, update additions, deletions, and update monthly depreciation expense and journal input.
Assists Controller in the review of financial policies, procedures, and work processes to ensure industry standards, including periodic review of internal controls. Assists Controller in the Review of financial proposals and long-term contractual obligations as required. Insurance:
Assists the Controller in annual renewal applications and review of business insurance requirements.
Annual Financial Audit(s). Assist the Controller in planning, preparation, management, and in-house audit process. In addition, assist in preparing the various States' audit documentation.
Responsible for knowing and complying with applicable Quality Management System (QMS) and process requirements as they apply to their area of responsibility. Other duties as assigned.
REQUIREMENTS/CHARACTERISTICS:

In the absence of the Controller, can sign purchase orders per purchasing policy
Can approve staff overtime
Keyboarding skills and computer proficiency with software knowledge to include MS Outlook, Word, Excel, Sage 100 accounting software, and Bank Website. Familiarity with Internet and PowerPoint helpful
Must be able to type at least 55 wpm
Excellent interpersonal, written, and oral communication skills
Strong understanding of computerized general ledger accounting
Detail oriented and highly organized
Problem solving capabilities
Good financial sense
Efficient in use of calculator
Capable of multiple task management
Capable of interacting with a team
Good business ethics
Working knowledge of General Accepted Accounting Principles
Orderly management of work papers
Conduct that supports the company's ethics, core values, and compliance programs


Education and Experience:

High School Diploma or GED required
Bachelor's Degree in Accounting or other related field required or equivalent work experience preferred
Minimum of five years' experience in Accounting Department, some supervisory experience
Non-profit experience preferred


WHY JOIN THE TAKE CHARGE AMERICA TEAM?

Benefits start the 1st of the month following 30 days of hire
Competitive health benefits, including: medical, dental, vision, life, short and long-term disability insurance
Health Savings Account with $480 annual company contribution
Employee Wellness Program with discounts, prizes, wellness challenges and $20 monthly gym reimbursement
401k with 50% employer match
13 PTO days per year to start
9 paid holidays & one floating holiday
Onsite Café open daily from 7am-2pm
Tuition reimbursement after one year in the qualified role; $2,000 annual max with $8,000 cap per employee
Casual dress code: Jeans and sneakers welcome!

7165176